Matterport is a pioneering spatial data company with a primary goal of digitizing and indexing the physical world. Their comprehensive 3D data platform allows users to transform spaces into precise and immersive digital twins. These digital twins serve various purposes, such as aiding in design, construction, operation, marketing, and comprehension of any given space.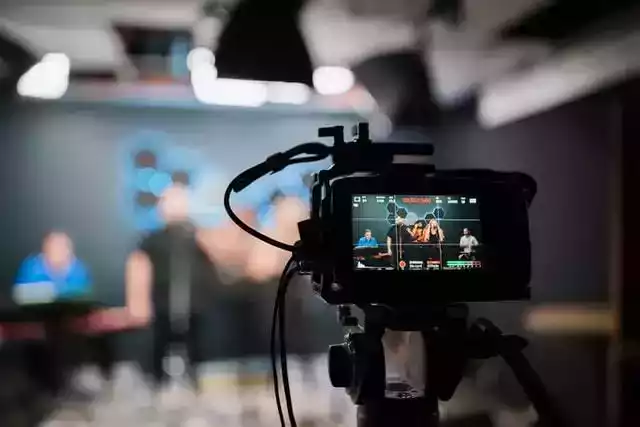 Matterport Enterprise Solutions - Experience Spaces Like Never Before with 3D Digital Twin Technology
Founded in 2011 by Matt Bell and Dave Gausebeck, Matterport is the leading spatial data company focused on digitizing and indexing the built world. It allows you to transform a space into an accurate and immersive digital twin technology that can be used to plan, develop, run, promote, and analyze any area using our all-in-one 3D data platform. At every stage of a space's lifecycle, this platform assists customers in realizing all of its potential.
Contact Us
What's Digital Twin Technology?
Digital Twin Technology is a cutting-edge solution that offers a virtual representation of physical objects or processes. It serves as a real-time digital counterpart that can be used for a variety of purposes, including product design, engineering, and maintenance.
Digital twin technology enables companies to create a digital replica of their physical assets and systems, allowing them to monitor, analyse, and optimize their performance in real-time. This technology has a wide range of applications, including industrial equipment, smart buildings, and even entire cities.
By simulating the behaviour and performance of their physical assets under different conditions, companies can identify potential issues before they arise. They can also leverage the data collected from sensors and other sources to gain valuable insights into the performance and efficiency of their systems, which can be used to optimize their operations and reduce costs.
Overall, digital twin technology is an innovative solution that is rapidly gaining popularity across various industries. It creates a virtual representation of physical assets and systems, enabling companies to gain a competitive advantage by improving their efficiency, reducing downtime, and enhancing their overall performance.
Why Choose Matterport?
Matterport is a 3D scanning technology that creates immersive and interactive digital experiences of physical spaces. Its scans are accurate, detailed, customizable, and accessible from anywhere, making it a convenient tool for a wide range of industries and applications. With Matterport, you can create unique experiences that highlight specific features and include branding and marketing materials. Additionally, Matterport provides expert support and training to help you get the most out of your digital experiences and achieve your business goals. Overall, Matterport is a powerful and innovative technology that can help you unlock new opportunities and enhance your business.
Capture
Several digital cameras, including the phone in your pocket, can be used to produce digital twins. A simple and affordable method to get started is by using the Matterport software on your smartphone. As an alternative, you may create smoother, more accurate digital twins by combining several suitable 360-degree cameras. Additionally, the Leica BLK360 or Matterport Pro Series cameras offer sophisticated scanning capabilities for both indoor and outdoor spaces for tasks that demand utmost precision.
Edit and Document
A Matterport digital twin, which is an exact replica of a room at a particular point in time, enables quick and accurate documentation, including measurements, tags, notes, and personalised tours. You can also adjust your digital twin using editing tools like blur and cut for security and clarity reasons. Additionally, without the need for time-consuming conversions, Matterport works seamlessly with existing software in many industries, including SketchUp, Revit, AutoCAD, and other BIM software.
Share and Collaborate
Digital twins are a crucial marketing tool for promoting improvements in leasing, sales, and reservations because they are simple to disseminate across real estate and tourism websites. Digital twins reduce the need for unneeded travel for operational use cases like facilities management, enabling teams to interact and coordinate more effectively without ever having to step foot on site.
Applications in the real world
Digital twins are useful in a variety of sectors, including healthcare, pharmaceuticals, green energy, and the automotive and supply chain industries. Here are a few instances:
Real Estate - By selling homes more quickly and for more money, a digital twin for real estate in the form of a 3D virtual tour helps agents make more money. Additionally, Matterport's potent marketing strategy aids in gaining more listings.
Travel & Hospitality - 3D tours boost bookings, higher occupancy rates, and higher engagement rates in the travel and hospitality industries.
Construction & Architecture - With virtual collaboration in 3D scans of projects, digital twins for architecture, engineering, and construction streamline documentation, lower costs, and require fewer site visits.
Insurance - Digital twins are the quickest and most complete loss documenting option for insurance and restoration that helps close claims more quickly, allows for remote viewing and adjusting, and decreases property claim disputes.
Facilities Management - Digital twins for the fields of architecture, engineering, and construction save paperwork, cut expenses, and eliminate site visits through remote teamwork on 3D scanned projects.
Museum & Gallery - Digital twins are the quickest and most complete loss recording solution available for insurance and restoration, and they enable remote viewing and modifying while lowering property claim disputes.
Drive Results With Digital Twins
Increase sales
14%
by inspiring more customers to visit your property.
Decrease travel time and cost
50%
by removing the need for site visits.
Work faster
30%
less time to complete projects when teams can access a property anytime and from anywhere.
Reduce carbon emissions
16%
by eliminating the need for car and plane travel to operate more sustainably.
Key Features and Benefits of Matterport:
Customizable Branding
Customize your digital experiences with your own branding and messaging, helping you create a unique and memorable experience for your customers.
Advanced Analytics
Provides detailed analytics and insights into how users interact with your digital experiences, giving you valuable data to inform your marketing and sales strategies.
Collaborative Tools
Collaborate with others in real-time, allowing you to work together to create high-quality digital experiences that meet your needs.
Enterprise-level Security
Provides security to the data and other digital assets with in-built enterprise-level security features safe and secure.
GOT ANY QUERIES?
We are here to answer