Founded in 2000, Colorfront is a renowned software company specializing in digital imaging and post-production solutions for the film, television, and media industries. The company has cutting-edge technologies and innovative tools used in various stages of content creation, including on-set dailies, color grading, mastering, and deliverables.
Colorfront Streaming Server and Transkoder
Colorfront is one of Europe's leading digital intermediate and post production facilities, based in Budapest, Hungary. The company was founded by brothers Mark and Aron Jaszberenyi, who together played a pivotal role in the emergence DI, as the original authors of Lustre, Autodesk's best-selling DI grading system.
Combining this in-depth expertise with the in-house development of additional proprietary technologies for dailies processing, conform and finishing, Colorfront offers today's most advanced technologies for digital dailies, DI grading, visual effects, digital assembly of entire feature films, online and offline editing, digital opticals for features and trailers, digital cinema mastering and deliverables.
Apart from its technical resources, Colorfront's greatest strength is its people: with decades of combined experience in groundbraking digital film technology development and working with some of the world's greatest filmmakers, our team is uniquely experienced in dealing with the most high end productions in both feature films and prime-time episodic television.
Contact Us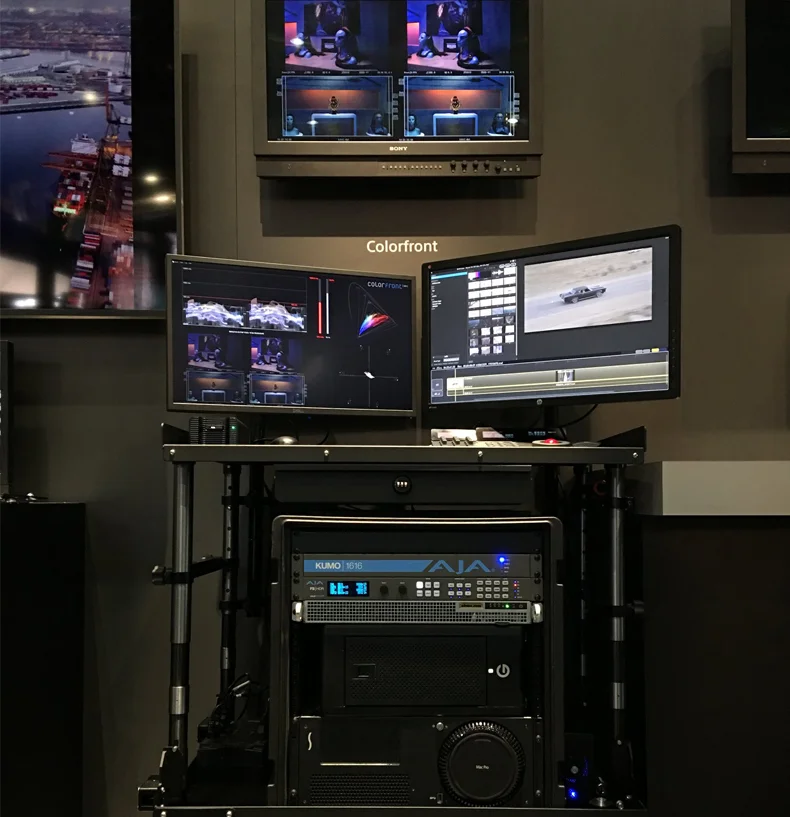 Transkoder
Powerful dedicated 2K/4K transcoding application automates fast, high-quality digital file conversion at the highest performance for studios and VFX facilities involved in motion picture and high-end TV production.
Transkoder is based on Colorfront's award winning On-set Dailies architecture and uses cost-effective, commodity hardware, to deliver faster-than-real-time processing to transcode, decode, convert, wrap and process files to various high-end file formats.
Colorfront Transkoder is the ultimate tool for DCP and IMF mastering, including: the industy's highest performance JPEG2000 encoding and decoding, 32-bit floating point processing on multiple GPUs, MXF wrapping, accelerated checksums and AES encryption and decryption, IMF/IMP and DCI/DCP package authoring, editing, transwrapping.
Advanced DCP/IMF mastering features include SMPTE TT, closed caption and subtitle support, including keyframe animated PNG and text based subtitles, bitrate and PSNR analysis, two pass encoding with PSNR and bitrate targeting, package validation with logging and reporting and international language support.
GOT ANY QUERIES?
We are here to answer