Atomos is a video technology innovator, started a decade ago which combines high-quality touchscreen monitors, removable storage and Apple ProRes to dramatically improve the quality of video captured by almost any camera. The company provides new generations of faster, lighter, tougher and brighter products followed, taking in HDR, 4K and even 8K.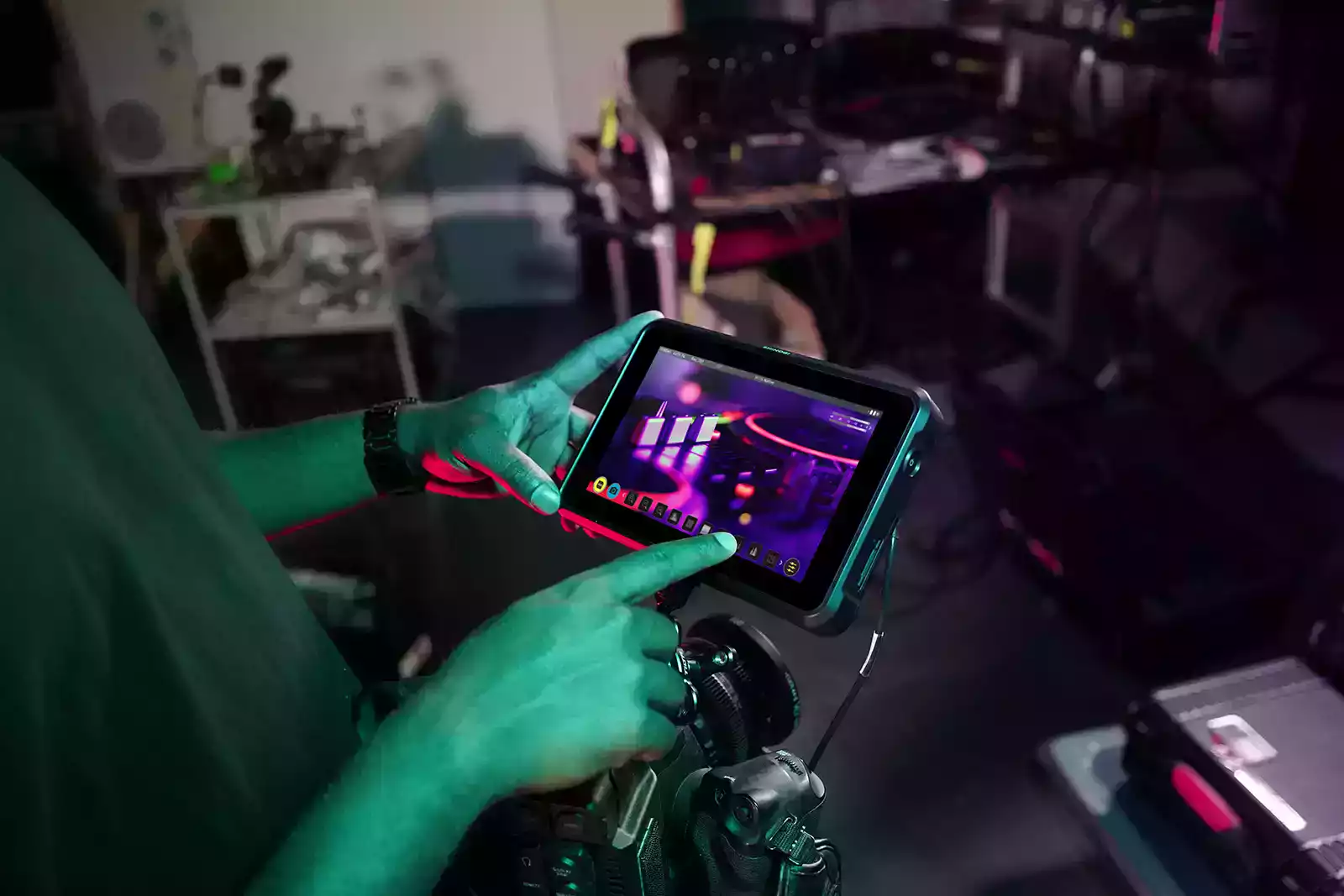 Revolutionizing video quality with high-tech touchscreen Atomos recording monitors
Atomos helps creative professionals overcome technology barriers with user-friendly 4K and HD Apple ProRes monitor-recorders. These products offer a faster, higher quality, and affordable production system for video professionals in various mediums. Atomos pioneered Apple ProRes RAW recording with cinema cameras and continues to innovate with features like RAW recording over HDMI, wireless timecode, multi-cam, and streaming solutions.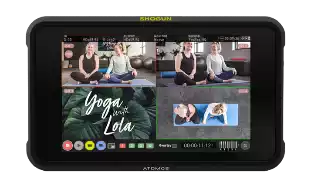 Plug and go like a pro
With a slim profile, Connect is sleek enough to sit directly off your laptop or computer. No drivers are required and no power supply either, meaning it really is a simple matter of connecting your Atomos or HDMI device to your Mac or PC to start producing like a pro.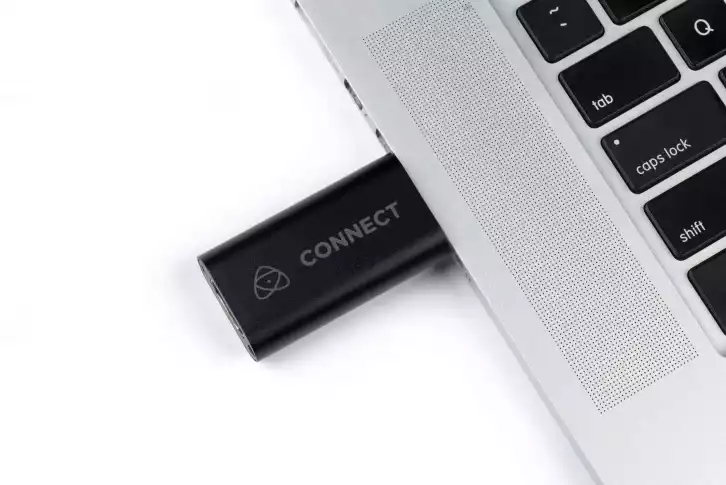 HDMI to USB Converter for 4K Video/Audio Capture
Simple and affordable professional streaming solution.
Accepts up to 4Kp30p video and is capable of up to 1080p60 output over USB
Turns any HDMI camera into a powerful professional camera
Works with all the major streaming services – Skype, MS Teams, Zoom, Twitch, YouTube and more
Compatible with the entire Atomos range
Request a quote
The ultimate accessory for NINJA V / V+ with a connection to the world
CONNECT your NINJA V and NINJA V+ to ATOMOS Cloud Studio
Livestream to Facebook Live, Twitch, YouTube, and more, directly from your network-connected device
Wi-Fi 6 provides a high-performance wireless connection and the ability to connect to a mobile hotspot
ATOMOS CONNECT is fully integrated as a Frame.io Camera to Cloud (C2C) device
The dual record feature of the ATOMOS CONNECT for NINJA V/V+ creates "hero" Apple ProRes, Avid DNxHR/HD (or ProRes RAW on the NINJA V+) and "proxy" HEVC (H.265) files with matching timecode and metadata.
The built-in SDI and HDMI interfaces allow the ATOMOS CONNECT to support a comprehensive range of professional cinema
Request a quote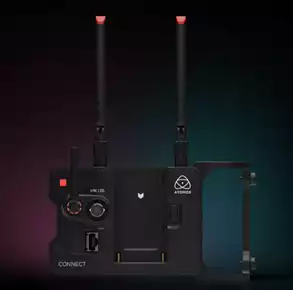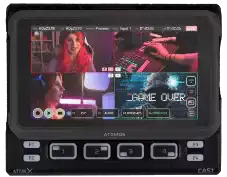 Atom
AtomX SSDmini by Nextorage
The Nextorage AtomX SSDmini is a compact form factor SSD specifically designed for the latest generation of Atomos recorders. It's 20% smaller than conventional 2.5-inch SSDs and neatly fits into the compact media slot of the Ninja V, Ninja V+, Shogun 7 and Neon devices. Using an adapter handle, it's even compatible with the Sumo 19, Ninja CAST and Shogun Studio 2.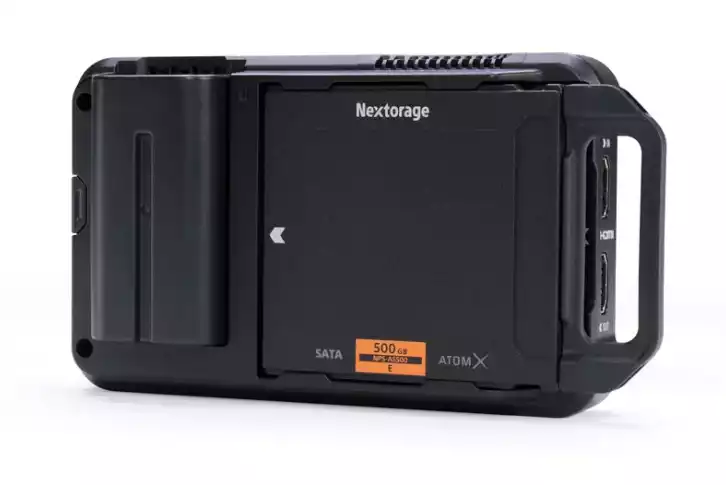 Available in 500GB and 1TB
Rugged and Reliable. With a durable connector tested over 3000 times and shock resistance of up to 1500G / 0.5ms, the Nextorage AtomX SSDmini is exceptionally reliable in a multitude of use cases.
Available in two sizes up to 1TB. The Nextorage AtomX SSDmini is available in 500GB and 1TB storage options. Switch 500 GB drives frequently to record short takes or shoot for longer using the 1TB option.
3-Year Manufacturer Warranty included. If things do go wrong on a shoot, Nextorage provides a generous 3-year-warranty for their SSDmini drives. Data recovery included and no registration required.
Request a quote
Switch & Stream with Ninja V and AtomX CAST
AtomX CAST is a modular companion for the Atomos Ninja V and Ninja V+ monitor-recorder that uses the AtomX expansion port on the Ninja V/V+ to transform it into an advanced multi-input switcher. The combination of the Ninja V and AtomX CAST becomes the Ninja CAST, a fully functional stand-alone switcher, multiview monitor and broadcast quality recorder that does not require a computer to function. With a high quality 5" HDR touchscreen monitor, 4 x HDMI inputs and physical buttons, the Ninja CAST is the ultimate portable live switching and streaming solution.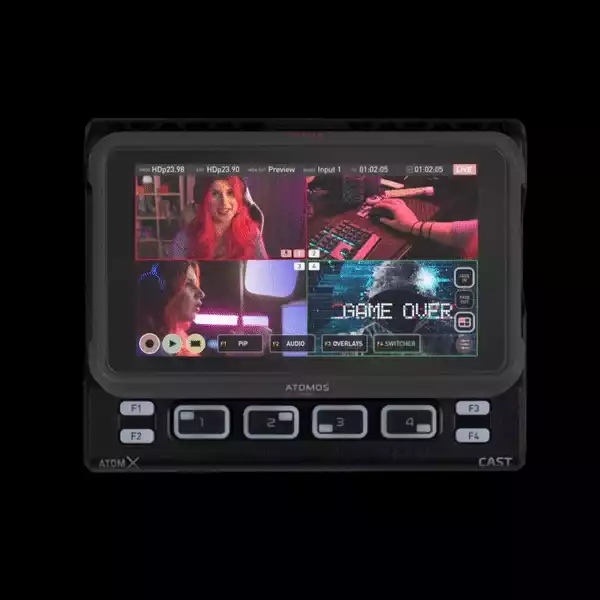 Includes Travel Case, 2 x NP-F750 5200mAh battery, Fast charger, DC Power Supply, Sunhood and 5″ Screen Protector
Outfit your 5″ monitor with power options and travel accessories with this 5″ Accessory Kit from Atomos. It's compatible with Ninja V, Shinobi, or Shinobi SDI monitor with two L-series batteries, a fast charger, a DC power supply, a sun hood, a screen protector, and a plastic travel case.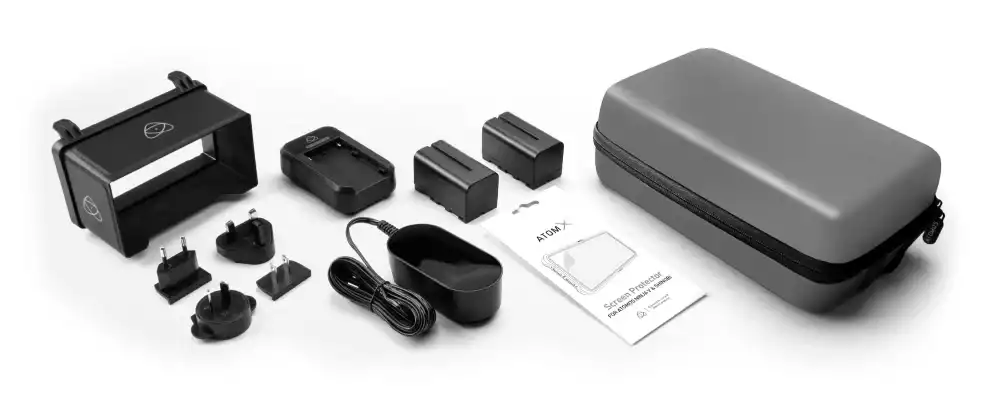 HDMI Cables
Ensure your HDMI cables aren't the weakest link on set. Featuring high quality connectors, high speed HDMI 2.0 for the latest high frame rate recordings and a coiled cable for neater cable management on the rig. Durable and rugged HDMI cables specifically designed for filmmakers.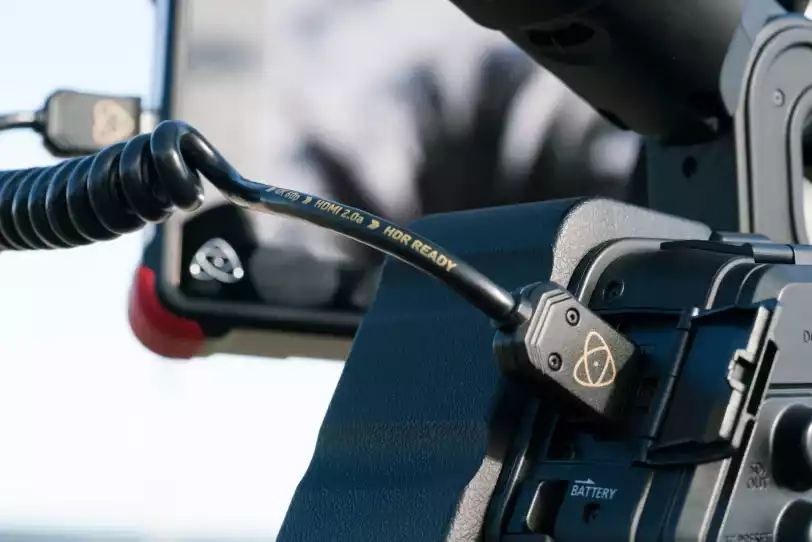 GOT ANY QUERIES?
We are here to answer