Stratasys is a global leader in additive technology solutions for industries including Aerospace, Automotive, Consumer Products, Design, Education, and Healthcare. For over 30 years, a deep and ongoing focus on customers' business requirements has fueled purposeful innovations that create new value across product lifecycle processes, from design prototypes to manufacturing tools and final production parts.
Stratasys - Commercial, Professional, & Industrial 3D Printers
We're the world's leading 3D printing company. For over 30 years we've led from the front - empowering global businesses to reimagine the way they design and manufacture their products.
We don't just work to the highest standards - we set them. Innovating, collaborating, inventing and reinventing. Constantly looking for new ways to solve unique customer challenges. It's what drives us. And it's how we've built a reputation as a trusted partner for the world's biggest brands.
From industry-leading hardware and the widest range of materials on the market, to intuitive software and world-class customer service – our end-to-end support is designed to ensure you get what's right for your business.
Contact Us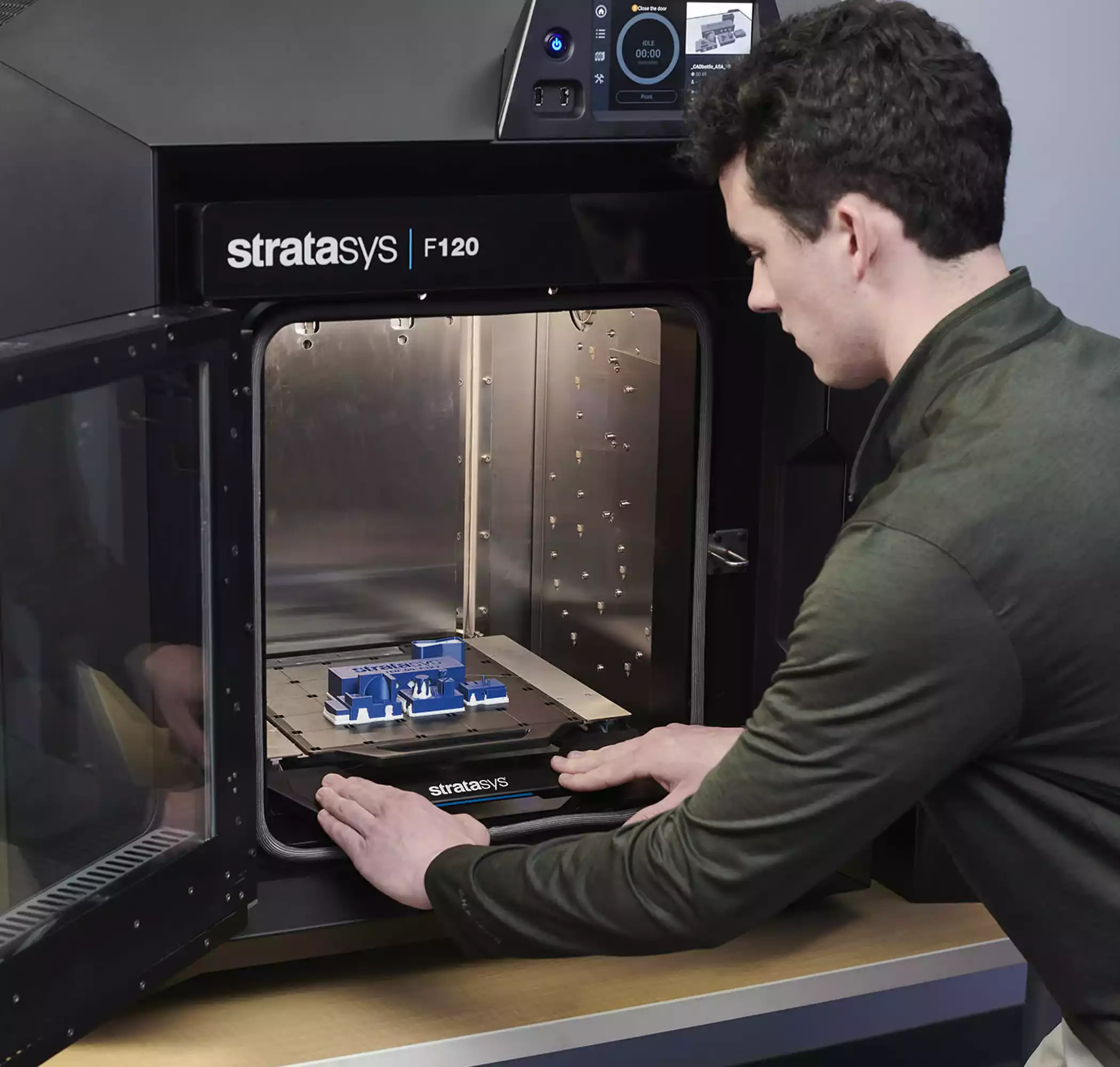 Who we work with
Stratasys 3D printing is trusted to help some of the world's top companies stay ahead of the competition. From global leaders in aerospace and automotive to pioneering medical startups and giants of the tech world – our technologies let them work faster, more creatively and with reduced costs across their operations. On top of our industry-leading equipment, materials and software, we also provide decades of knowledge and end-to-end support.



Introducing J850
Best Simulation Software For Next Generation Pervasive Engineering.
Learn More
Introducing J55
Unmatched versatility, capacity and ROI for every stage of product development.
Learn More
Our 3D printers
Our industry-leading hardware can revolutionize the way you design and make things. For prototypes, manufactured products, medical models, jigs, fixtures and customer-ready parts.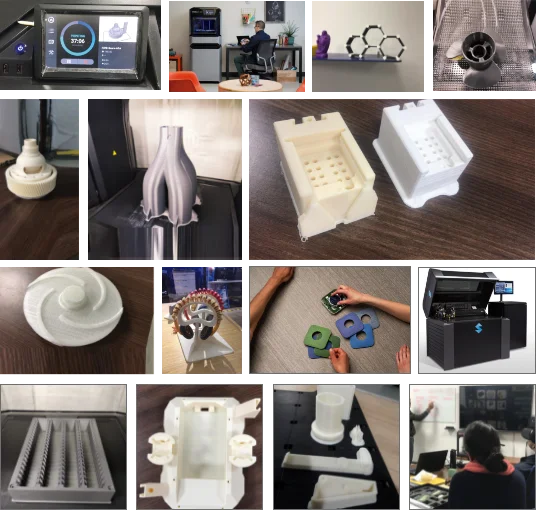 3D Printing Services
We help companies across a wide variety of industries with their new product development and sustaining engineering needs through our 3D printing professional services.
3D printing for Rapid Prototyping
Jigs & Fixtures
Assembly Fixtures
Inspection Fixtures
End-of-arm tooling (EOAT)
New product design to 3D printed model
Concept to Proof-of-concept (POC)
Product development services
Low volume manufacturing 3D parts
Low-medium to complex part customization
Functional parts Prototyping
Reverse Engineering of complex parts & 3D printing
Robotic parts design & development
Contact Us
Case Studies
Improve your 3D printing skills with our extensive manuals, case studies, white papers, webinars, and other resources.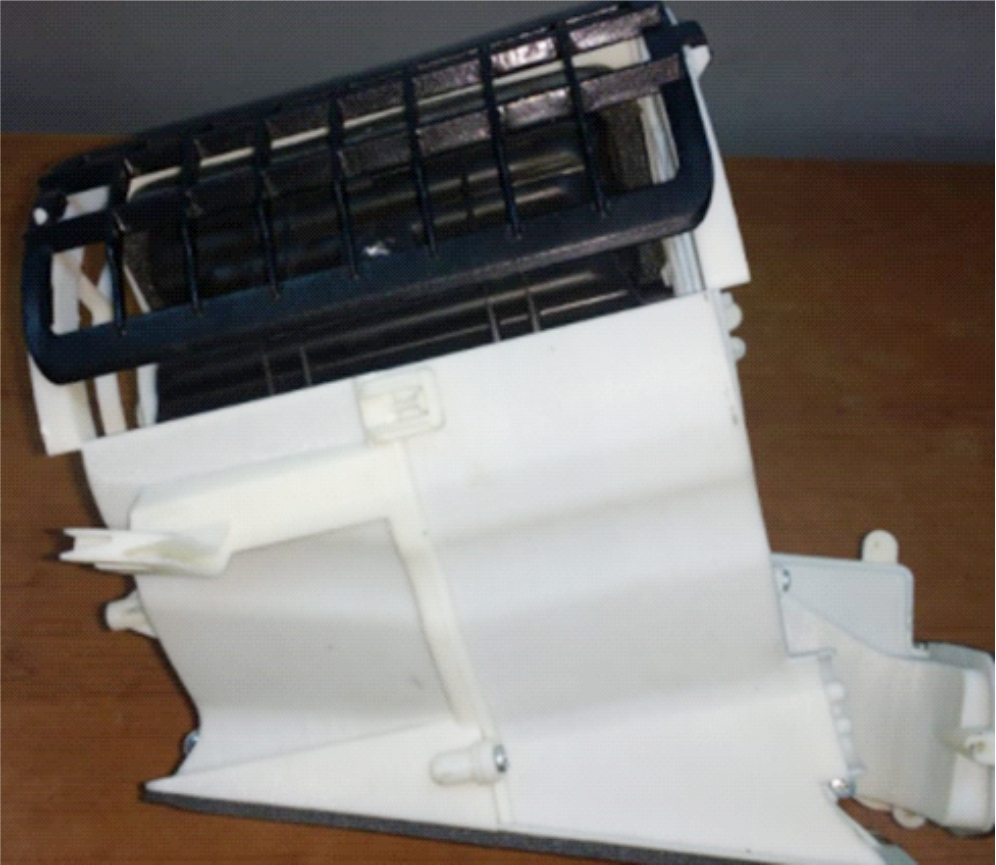 Fast and Cost-Effective 3D Printing Solution for Prototyping
The 3D printed parts and prototypes which we created with Stratasys Objet30 that allowed us to quickly create and iterate our designs in no time and at fraction of cost.
Case Study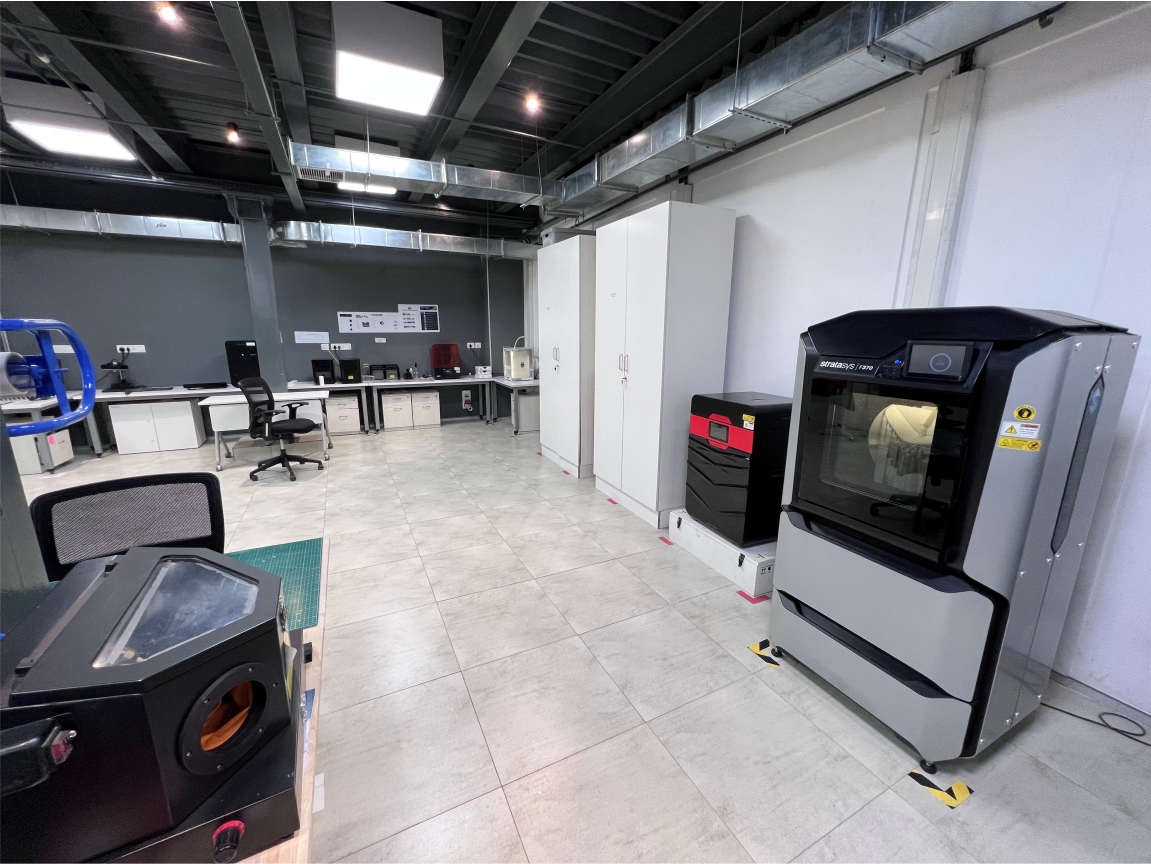 B/S/H relies on Stratasys to speed-up the R&D process and save cost
Stratasys optimized the finishing of the components and helped to achieve perfection faster with fewer human efforts while saving cost and time.
Case Study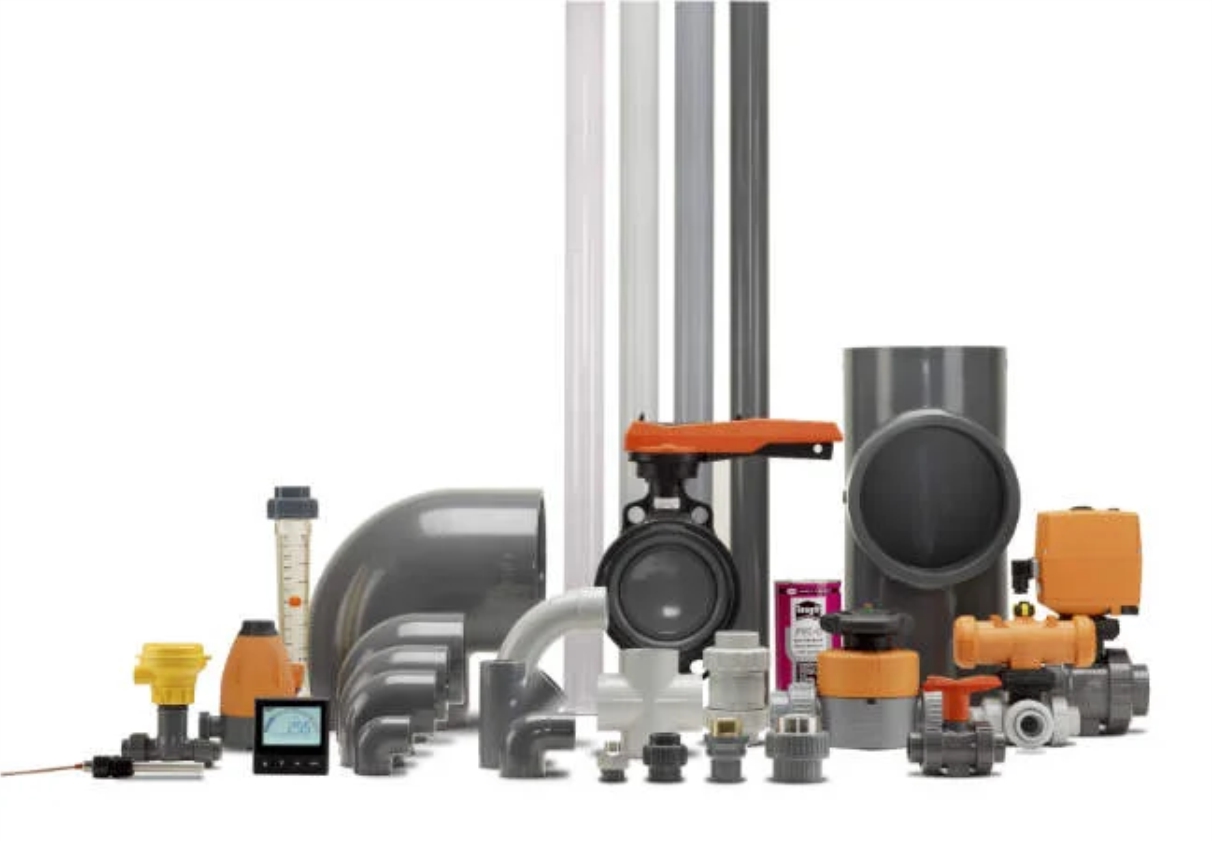 Stratasys F370 3D Printer brings cost and time saving advantages
With the Stratasys F370 3D Printer in the Subros office, the team can now review the design, and prototype, check for form, fit and function & analyze accordingly. The in-house 3D printers has reduced our turnaround time and helped us deliver the final products in time.
Case Study
What Customer Says About Us
GOT ANY QUERIES?
We are here to answer