Enscape is a powerful and user-friendly real-time rendering and virtual reality (VR) plugin used primarily in the architecture, engineering, and construction (AEC) industries. It allows architects, designers, and visualization professionals to transform their 3D models into immersive and photorealistic visualizations with ease.
Enscape Real Time 3d Rendering Software
Enscape plugs directly into your modeling software, giving you an integrated visualization and design workflow. It is the easiest and fastest way to turn your models into immersive 3D experiences by eliminating the inconveniences of production, shortening the feedback loop, and giving you more time to design.
Contact Us
Enscape Features
Version 3.3 - Design Beyond Boundaries
Enscape 3.3 empowers you to design beyond boundaries. Add context to design scenes with the brand-new Site Context feature, work more effectively with the Alpha Channel Export, and enhance projects with Education-themed assets and materials. Plus, so much more!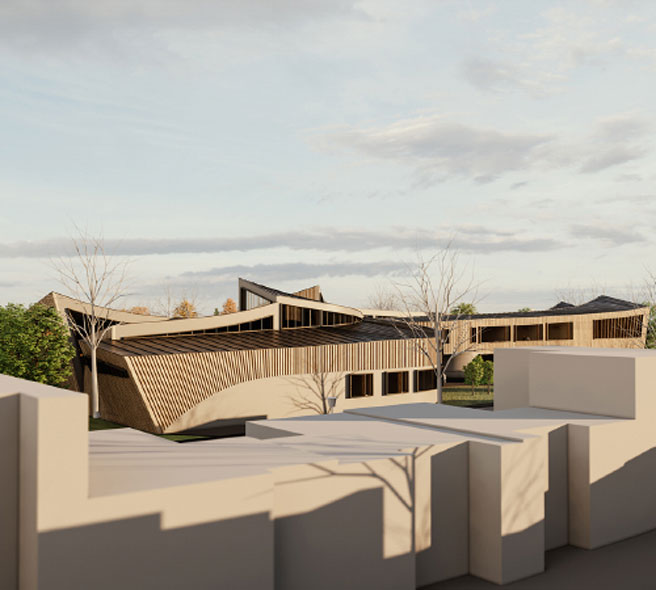 Real-Time Walkthrough
With Enscape's real-time technology, your project is visualized as a fully rendered 3D walkthrough which can be navigated and explored from every angle, during any time of day. With the live link between Enscape and your CAD program, you can follow every update to your plan instantly. Use NVIDIA Deep Learning Super Sampling support to improve performance in walkthroughs. Add Enscape to your workflow to give yourself more time to create and innovate.
Virtual Reality
Explore your design in the compelling realism of virtual reality. Connect a VR headset like the Oculus Rift S or HTC Vive in a snap and get ready to walk or fly through your project. You won't believe the extraordinary experience it will evoke.
Export Functions
Enscape offers a variety of options to share or collaborate with anyone; design teams, clients and other stakeholders can easily explore your 3D rendered design. And guess what: they won't need any special software or superpowered computers.
GOT ANY QUERIES?
We are here to answer